How the Civil Justice System Made America Safer in 2017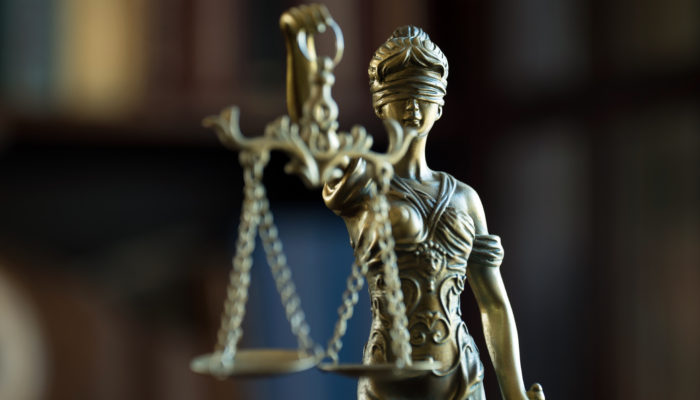 Every year, hundreds of thousands of Americans are injured in accidents across the United States. Auto accidents, workplace accidents, household accidents, medical malpractice, and many other types of negligences cause devastating financial losses to many families. It is important for injury victims to enforce their legal right to be compensated for financial losses caused by other person or company's negligence. Not only is this a right protected by state and federal law, but such claims and lawsuits also hold defendants accountable for conduct which places other people at risk of injury and harm. In this way, the civil justice system makes daily life safer for drivers, workers, and patients across the country.
IMPORTANT CASES of 2017
The major civil lawsuits of 2017 demonstrate the wide variety of public health and safety issues which are addressed by the civil justice system on a daily basis. In Albuquerque, a federal judge allowed claims to go forward against a tobacco manufacturer which advertised its products as "natural". CNBC reports that the lawsuits came after a 2015 finding by the U.S. Food and Drug Administration that the company had misled consumers about the risks associated with its products. In an agreement with the FDA, the company has since stopped labeling its products as "additive free", and restricted the use of the "natural" label in its marketing products. These actions undoubtedly contributed to consumers' feelings of injustice over being misled about the tobacco products.
CNBC also reports on important legal actions against General Motors as a result of defective airbags. GM has reportedly paid $2.6 billion in penalties and settlements as a result of defective ignition switches, which cause engines to stall and prevent airbags from deploying. This total includes a $900 million settlement with the U.S. Department of Justice in order to settle criminal charges resulting from the defect. As of November 30, 2017, there were still 1,723 unresolved personal injury claims resulting from the defective ignition switches. GM is now in private litigation to resolve these cases.
The opioid crisis was also a major public health problem in 2017. Many different legal tactics have been used to address the problem, and now the civil justice system is being used, as well. According to The Atlantic, the Attorney General of Ohio has filed a lawsuit against several large pharmaceutical companies. The lawsuit accused the companies of spending millions of dollars on marketing campaigns which trivialize the risks of opioids and overstate their benefits for chronic pain. This and similar lawsuits result from new and emerging evidence of the role big pharmaceutical companies may have played in creating the opioid crisis. In addition to heavy – and potentially dangerous – marketing efforts, pharmaceutical companies spend significant amounts of money to lobby both doctors and politicians to make their drugs more available to the public.
These are just three of the hundreds of example of important social issues which are addressed by the civil justice system in the United States. Public safety is very much affected by the actions of both large companies and individuals alike. When that conduct is dangerous, it places all members of the public in danger.
2017 has also been an unprecedented year in how civil lawsuits are handled. Some of the most significant changes were an attempt to make the process quicker and more efficient to account for all the new technology available to lawyers today.  Read further here.
THE IMPORTANCE OF A GOOD ATTORNEY
With the advice of an experienced Arizona personal injury attorney, injury victims can enforce their legal rights, hold negligent individuals and companies responsible for dangerous conduct, and help make America safer for everyone. Schedule your free consultation with the Fite Law Group by calling (602) 368-1869, or sending an email to [email protected]. We fight hard to protect injury victims' legal rights and prevent defendants from harming other innocent victims with their dangerous conduct.