Arizona Car Accident Lawyers
A car accident is a traumatic and stressful event. The last thing you need to deal with is the complexity of filing and managing your insurance claim. And, what if the insurance company denies your claim? Now, instead of focusing on healing, managing the stress of missing work, and trying to get your life back to some sense of normality, you have to fight to get the compensation you deserve.
Don't be fooled into thinking the insurance company has your best interest at heart. The insurance company has lawyers and adjusters that work hard to ensure the company is profitable. Their priority is to ensure the company's shareholders and executives are well compensated.
Without proper legal representation, you are leaving it up to the insurance company to determine what your injuries and damages are worth. Going it alone is risky and could result in a less-than-desirable settlement or, worse, denial of your claim.
Our Arizona injury law firm is founded on the belief that hard work, preparation, and perseverance lead to good results for our clients. The minute you become a client, your best interests become our priority and remain so until we succeed on your behalf.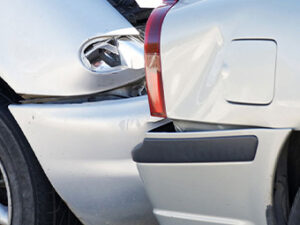 Hiring an Arizona car accident lawyer does not necessarily mean you will be filing a lawsuit, which is often expensive and time-consuming. In most instances, a lawsuit is only filed as a last resort when all other avenues have been exhausted. If you are worried that involving a lawyer will make the insurance company agitated or somehow hurt your case, seek advice from friends and family members. It is highly likely that you know other people who have been involved in a car accident and used legal counsel to help fight their case. Fite Law Group prides itself on receiving most of its new clients through referrals from friends and family members.
Check out our blog post "20 Ways a Car Accident Lawyer Can Maximize Your Insurance Claim" for more information on how Fite Law will fight for you. We've also provided answers below to frequently asked questions.
Q: I can't afford to pay a car accident lawyer. Will you still take my case?
A: Absolutely! Car accidents are handled on a contingency fee, meaning that the attorney is only paid if the client makes a recovery (one is contingent on the other). Our payment is a percentage of the compensation we recover on your behalf. There are some obvious benefits to that arrangement. You get the services of an experienced Arizona car accident attorney without having to pay upfront and, because we only get paid if you do, we have extra incentive to work hard. If we don't win, you don't pay us a dime.
Q: Will doctors take the case on a contingency too?
A: That is highly unlikely; however, there are medical providers that will treat car accident victims on a lien. This means that they provide you with necessary medical services and then hold off collecting payment until your case is settled. The medical bills are attached to your settlement and must be paid as soon as you receive compensation; however, if you decide not to pursue your case, you are responsible for paying the healthcare providers directly.
Q: How long will it take to settle my case?
A: Every case is unique and settlement depends on a number of factors, such as how many people were involved in the crash and their medical histories, the extent of injuries, which company holds the policy, and so much more. One way to help the process move along without delays is to ensure you keep good records, understand your policy, and follow these tips on what to do when you've been in a collision.
Q: What is my case worth?
A: Compensation assessments also depend on many of the same factors as mentioned in the question above. Medical history, the extent of injuries, who's at fault, the extent of coverage, loss of wages, pain and suffering, medical bills, and much more are taken into consideration when tabulating financial compensation. The personal injury attorneys at Fite Law Group have handled Arizona car accident cases for over 15 years and are well-versed in helping you get the compensation you deserve.
Q: How much does a consultation with Fite Law Group cost?
A: We provide a free consultation to discuss your case, either in person, by phone, or via teleconference. Call our Arizona car accident attorneys at (602) 368-1869 to set up your free case evaluation.
See also:  Pregnancy and Car Crashes
How Can We Help You?
Provide the info below,or call us