FLG Helps Keep Clients Safe with Face Masks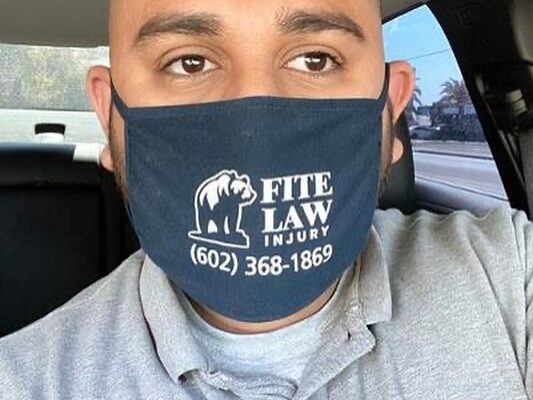 All around Arizona, clients of the Fite Law Group are sporting a new accessory – branded face masks.
"We wanted to help our clients stay safe by providing comfortable, breathable, and reusable face masks," stated Berin Fite, who manages the firm with his partner and wife, Jennifer. "They were encouraged to share selfies sporting their face masks on our Facebook page, and we had such a great response."
Fite Law Group hopes that everyone will continue to "mask-up" and help prevent the spread of COVID-19.