Motorcycle Crashes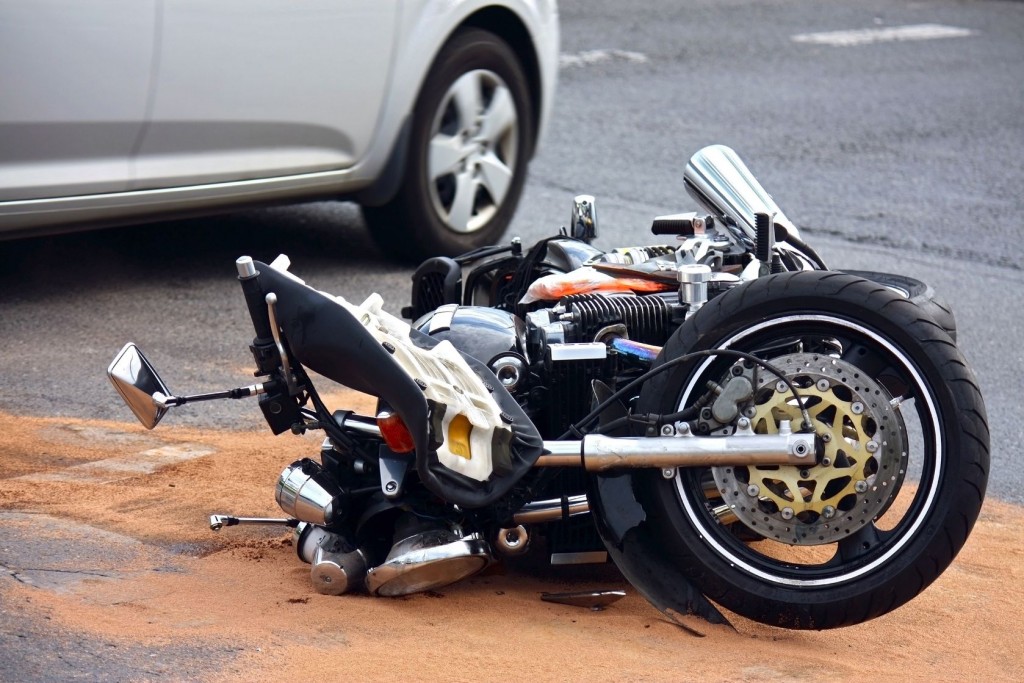 Arizona's near perfect weather allows year round opportunities to road trip on your motorcycle. But what can start off as fun-filled road trip can often turn into a nightmare that can affect multiple aspects of your life. Motorcycle accidents very often result in serious injury or death, especially if you're involved in an accident with a passenger vehicle or semi-truck.
Whether you're riding in between the major cities like Phoenix, Tempe, Mesa, Glendale, Tucson or Flagstaff – or just taking a long trip on the highways – danger is always lurking on our Arizona roads. There are a number of things you should know about motorcycle accidents before heading out on your road trip. We will talk about them here.
Most recent statistics on motorcycle crashes in Arizona
Most common injuries resulting from motorcycle crashes in Arizona
What you need to know about the law
Tips in case you're involved in a motorcycle crash in Arizona
Most recent statistics on motorcycle crashes in Arizona
Let's get the numbers out of the way. In 2019, there were 2,676 motorcycle crashes. Of that amount, 171 of them resulted in fatalities and 2,105 of those crashes resulted in bodily injury. The majority of these accidents occurred in Arizona's urban areas, like Phoenix, Tempe, Glendale, Peoria, Prescott, Tucson, and Flagstaff.
There is no question that operating a motorcycle in Arizona is higher risk than driving a passenger vehicle. Incidents involving motorcycle collisions result in a significantly higher likelihood of death than a passenger vehicle crash. While fatalities occur more frequently with motorcycle collisions, the likelihood of being injured in a motorcycle crash is also significantly higher.
Being injured in a motorcycle accident often entails far more significant injuries than people injured in a motor vehicle accident. There can often be permanent scarring, permanent injuries, and the length of care for treating these injuries can take significantly more time than for someone involved in a passenger vehicle accident.
Most common injuries resulting from motorcycle crashes in Arizona
Injuries resulting from motorcycle accidents tend to be more severe than injuries resulting from motor vehicle collisions. Injuries often include:
Neck, shoulders, and back injuries
Traumatic brain injuries
Fractured arms, legs, ribs, and potentially even spinal fractures
Permanent scarring to multiple parts of your body
Permanent disabilities, including cognitive disabilities and physical disabilities
The most common cause of an Arizona motorcycle crash is other drivers failing to observe where motorcycles are on the roadways in relation to themselves. Motorcycles are small and can move in and out of traffic fairly easily, but often it's the other driver who is not paying attention. As a result, you are injured, your motorcycle often totaled, and you're left with out-of-pocket medical expenses and lengthy medical treatment to get close to being back to your same position before the accident occurred.
What you need to know about the law if you've been injured in a motorcycle crash:
Non-use of helmets:
Arizona does not have a mandatory helmet law for operators 18 years and older. If you're injured while operating your motorcycle and you were not wearing your helmet, however, your damages from an accident might be reduced if the defendant can prove with credible evidence that not wearing a helmet increased the number or severity of your injuries. In Law v. Superior Court, 157 Ariz. 142, 755 P.2d 1130 (App.1986) the Arizona Appeals Court held that the victim of a tort has a duty to exercise due care and to act diligently to protect his or her own interest….the principle that a plaintiff must undertake reasonable measures to protect his own interests is a paradigm judicial principle of historic origins."
Although an injured party is often spoken of "having a duty" to mitigate damages, this term is misleading because there is no liability for failing to take such steps. Rather a party is merely precluded from recovering avoidable damages. West Pinal Family Health Center, Inc. v. McBryde, 785 P.2d 66, 162 Ariz. 546 (Ariz. App. Div. 2 1989). This issue was then affirmed by the Arizona Supreme Court in Law v. Superior Court In and For Maricopa County, 755 P.2d 1135, 157 Ariz. 147 (Ariz. 1998) – these two cases commonly referred to as Law I and Law II.
In order to prove that the nonuse of a helmet played a role in your injuries, the at-fault driver has to prove that the non-use was unreasonable under the circumstances and that it caused injuries that would not have occurred had the helmet been used, or that the non-use was increased the severity of the injuries. See, Law I and Law II.
In addition to the potential effect of not wearing a helmet, there are a couple of things to remember when you're riding your motorcycle in Arizona.
Side by side travel: In Arizona, it is legal for two motorcyclists to occupy the same lane and travel parallel to each other. Likewise, motorcycle operators can travel next to each other in two separate lanes, but it is often safer to travel next to each other as it is more likely that other drivers will see at least one of the motorcycles travelling side by side.
Lane Splitting: In Arizona it is not legal to drive between the lanes of traffic. While the smaller size of a motorcycle makes it easy to maneuver around traffic, lane splitting is specifically against the law in Arizona. This is different than California where it is permissible to split the lane.
Common Causes of Motorcycle Accidents:
Unsafe lane changes: motorcycles can move in and around traffic much easier than a passenger car, however, while doing this, you may end up in the blind spot of another driver who is also trying to maneuver around traffic.
"Dooring": when passenger vehicles park along the side of the road, their drivers can often neglect to look for oncoming hazards, or they could simply not see an oncoming hazard, in which case they open the door and you take the fall.
The left turn: in Arizona, the operator of a vehicle turning left shall yield the right-of-way to a vehicle that is approaching from the opposite direction and that is within the intersection or so close to the intersection as to constitute an immediate hazard. A.R.S. §28-772. Often the left hand turner does not see oncoming traffic for a number of reasons and then turns in front of you. However, if you are speeding or operating your motorcycle in a risky manner, you may share some of the responsibility for causing the accident even if a driver of a passenger vehicle turns left in front of you.
Driving under the influence: operators of vehicles driving under the influence are responsible for a vast number of significant injury cases. DUI drivers are also the #1 reason for wrong-way accidents. Your ability to see a wrong-way driver at night is limited to timeframe where you will likely be unable to avoid an accident.
Because of the difference in size between a passenger vehicle and a motorcycle, the motorcyclist injured in an accident generally suffers far greater injuries than a typical passenger car occupant. These injuries will generally span the entire body and often include traumatic brain injury (TBI) or post accident concussions, which will significant medical treatment and therapy.
Tips if you're involved in a motorcycle accident:
While riding your motorcycle on the Arizona roads, it pays to be vigilant to the traffic conditions around you. But if you are involved in an Arizona motorcycle accident, it also pays to be prepared. While motorcycle accident injuries are often significant, to the extent you can do any of the following, these are good general tips to help you navigate your way through an Arizona motorcycle accident injury claim:
If possible, get yourself out of the road to avoid being hit by another vehicle.
Call 9-1-1 to report the accident and to ensure a medical crew to evaluate any injuries you might have. However, you need to remember that oftentimes you will not feel the onset of injuries until hours or days after the accident and once the adrenalin leaves your system.
If you can move, you need to gather as much information as you can from the accident scene. This means taking photographs of both your motorcycle and the other vehicle(s) involved in the accident. You also need to obtain all insurance information from all those involved in the accident.
Other than to obtain insurance information, do not engage in any conversations with any of the other drivers. Especially avoid any altercation between yourself and other drivers.
Remember to give as much information as you can to the investigating officer. But also remember that officers cannot evaluate you for injuries and so while you may feel you avoided injuries immediately after an accident, also tell the investigating officer you need to be evaluated by medical crews and be sure to follow up with emergency care treatment as soon as possible after an accident happens.
If you or someone you know has been injured in an Arizona motorcycle accident, call Fite Law Injury Lawyers at
(602) 368-1869 or Schedule an Appointment Online. The consultation is free and our experience in litigating personal injury cases means we know what your case is worth and we know how to fight to get you the best results for your motorcycle accident case.